Why Myanmar?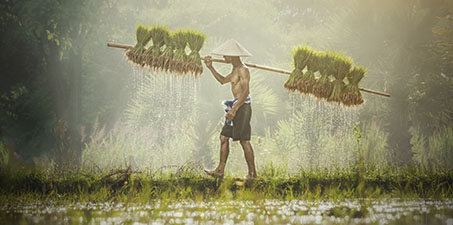 Myanmar is widely considered to be blessed with Asia's most favourable agricultural conditions. An untouched natural paradise, Myanmar's highly fertile soils and abundant untainted water sources are legendary in Asia. The country is ideal for growing everything from fruits and vegetables, to rice and pulses. Agriculture dominates the economy, employing 70% of its 53 million people.
The World's Rice Bowl
Myanmar was historically the largest rice exporter in the world due to its natural comparative advantages in rice production.
AGRICULTURAL ADVANTAGES
No other country in ASEAN has the water supply, varying climates, and fertile acreage to match Myanmar.
AWARD-WINNING FLAVOR
Myanmar's native varieties have won top awards at the World Rice Conference, including the "The Best Rice in the World" category over Thai Jasmine.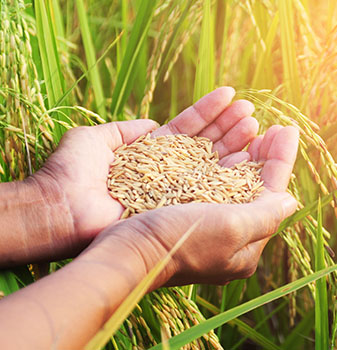 A Healthier Option: Easy Cook Rice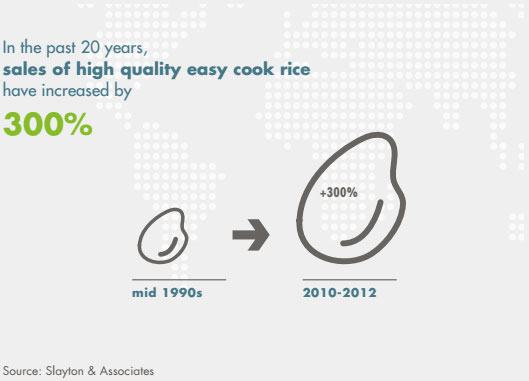 EASY COOK RICE IS THE LATEST TREND

Parboiled rice, marketed as "easy cook rice", is a long-grain rice of the Indica type that is partially boiled and steamed before the husk is removed. It is quickly growing in popularity in global markets.

EASY COOK RICE IS HIGHLY NUTRITIOUS

Parboiled rice contains significantly more calcium, fiber, potassium, and vitamin B-6 than regular white rice.

EASY COOK RICE SALES ARE GROWING RAPIDLY

Rising demand relates to its superior nutritional value and easy cooking properties that are more suitable for today's fast-paced world and more health conscious educated consumers.
Community Benefits
ECONOMIC GROWTH

Developing Myanmar's agriculture sector is a strategic priority to alleviate poverty.

RISING EMPLOYMENT

Agriculture accounts for 45% of GDP and 70% of employment.

NURTURED NEIGHBORHOODS

Exports of high-quality rice grow Myanmar's economy and nurture its communities.

TECHNICAL SUPPORT

Agrastar supports local farmers by providing local employment, advanced seed management, and environmentally sustainable use of agri-inputs.